Congratulations: Dakota A.
Stay tuned and follow us on facebook to find out about our
next giveaway!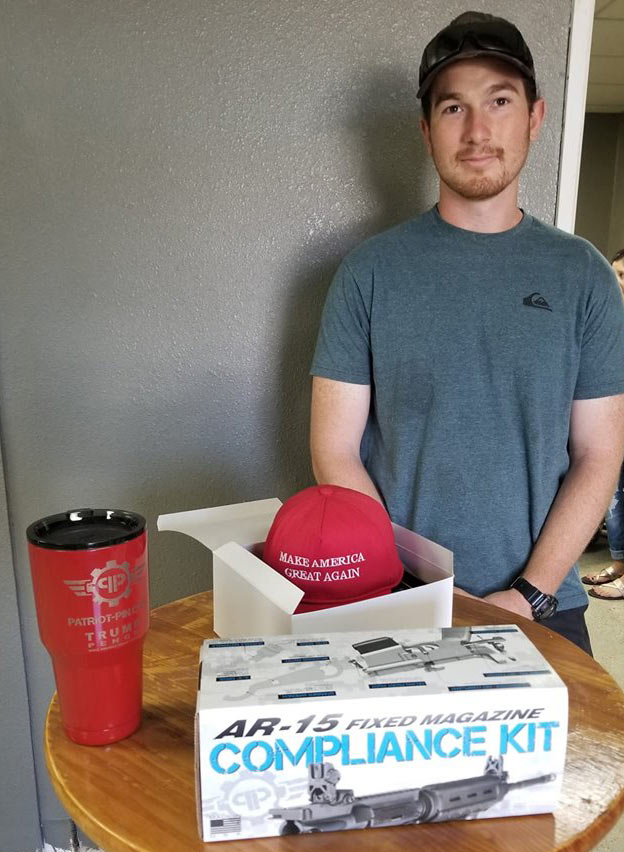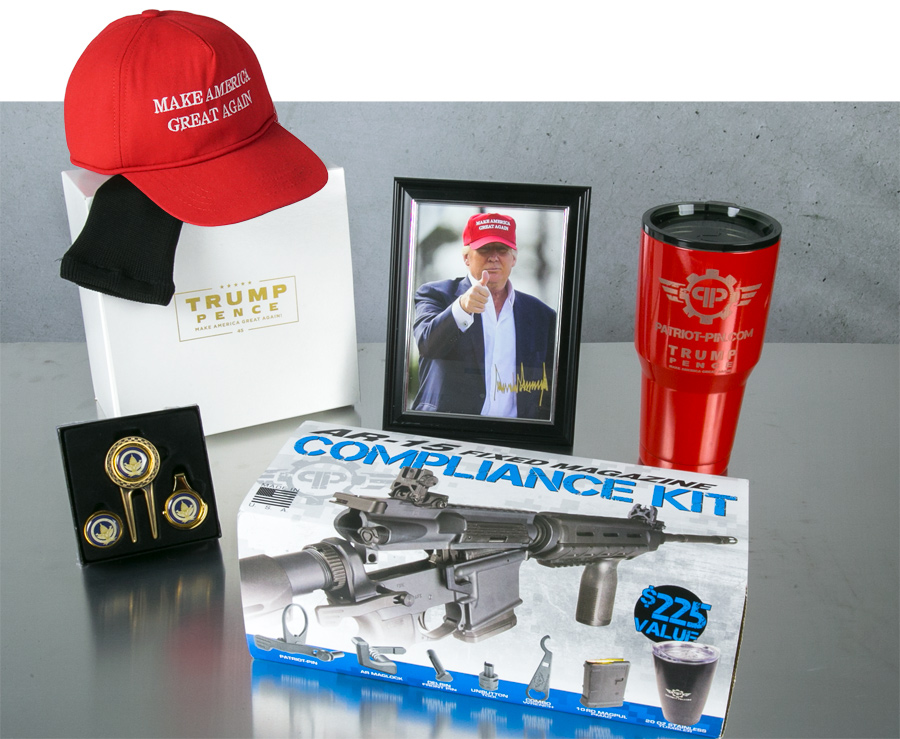 TRUMP Golf Gift Package
Like and Share the post, Comment & Follow us to increase your chances to win the TRUMP Golf Gift Package. A one of a kind package including The TRUMP Golf gift set, custom tumbler and of course the Patriot Pin AR-15 Compliance Kit featuring everything you need to convert your rifle to a fixed magazine platform.
Includes
Trump Pence Golf Gift Set

#MAGA Driver Head Cover
Signed & Framed Photo of President Trump
Presidential Divot Tool / Ball Marker Set

Custom Patriot Pin / Trump Pence Tumbler
Patriot Pin AR-15 Compliance Kit

Patriot Pin Rear Takedown Assembly
AR Mag-Lock Magazine Conversion
Delrin Front Pivot Pin
Unbutton Tool - 1/4" drive bullet button removal
Combo Wrench - for castle nut removal
Magpul Gen3 10rd PMAG
Stickers & Pens